Return to Headlines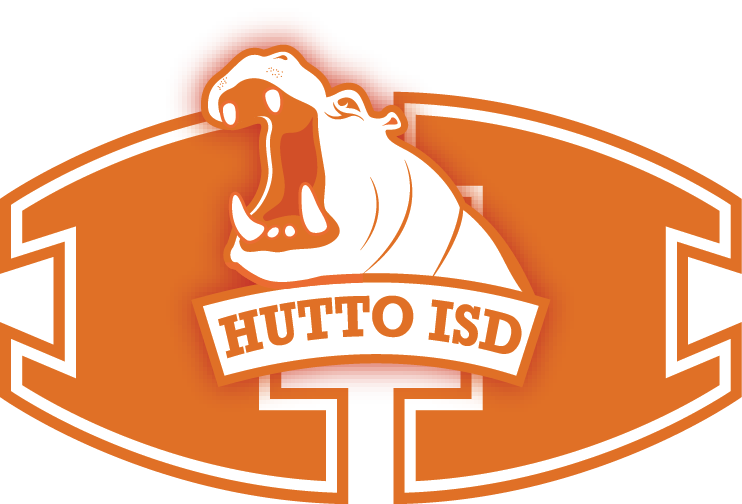 September 2, 2020


Dear Hutto ISD Parents and Families:

The recent COVID numbers for Hutto and Williamson County continue to trend in the direction we all hope for. At this time, there is no change to our expected start date of Monday, September 14, for in-person instruction.
Just a reminder that those who chose the virtual option may continue with virtual learning until the next opportunity to make a change. The secondary schools have already received communication about making a change at the end of the first six weeks. The elementary schools, which are on a nine-week grading cycle, will receive their notification and opportunity to change instructional settings on Friday, September 11, from the respective elementary principals. Commitment responses will be due by September 25.

Please review this very important letter from our Director of Health and Safety, Mrs. Kendra Estes. In consideration of added responsibilities with COVID-19, Mrs. Estes has provided an overview of the Health Office (aka nurse's office) Guidelines for the coming year.
If you would like to keep up with the Williamson County Health District data that we follow, you can visit http://www.wcchd.org/COVID-19/dashboard.php each day for updates (scroll to the lower portion of the page on that link). The table below is a review of the last 14 days.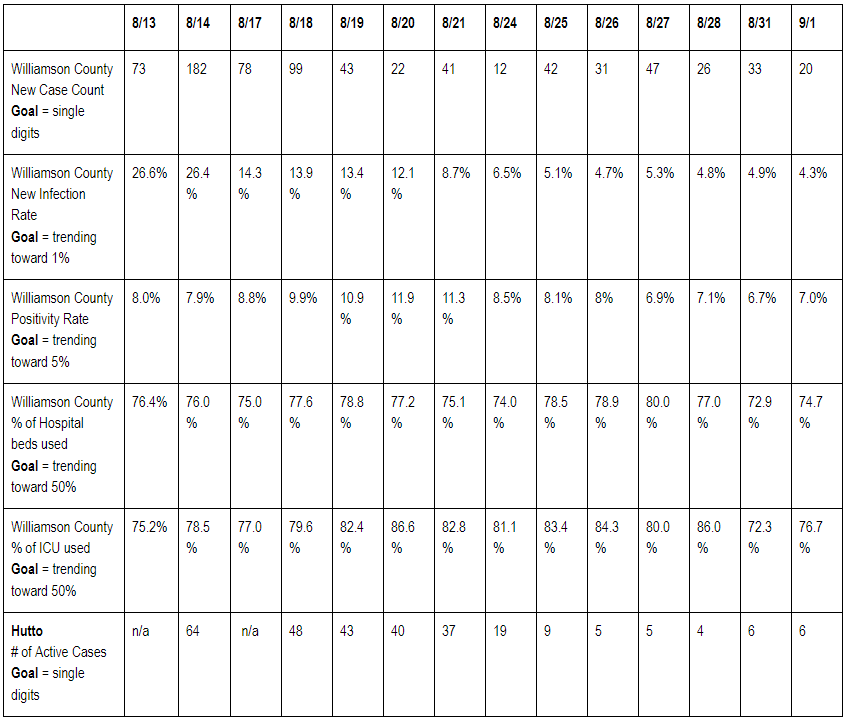 Please reach out to teachers if you have class-related questions and to the campus principal for higher-level questions or concerns.
A reminder that you can access our website for information related to virtual learning and for general information related to the school district and COVID-19.
For information and updates related to various services and activities, please choose the link(s) below that interest you:
Technology (including Chromebooks)
Elementary students - Please bring the district-issued Chromebook and hotspot, if applicable, to school on the first day you are back in person and give it to your teacher. It is important that you turn these in as soon as you return in person so Chromebooks can be processed and distributed to classrooms doing in-person instruction.
Middle school and high school students - Middle and high school students will bring their assigned Chromebook with them each day to school. This school year starts a new 1:1 device initiative, and there will not be Chromebooks in the classrooms at these schools. Student Chromebooks will be treated as instructional material. See full details at https://bit.ly/huttoisd-1to1. Students that do not have a Chromebook yet will be issued one when they return in person. You will have two weeks after the start of in-person school or two weeks from receiving your Chromebook, whichever is later, to purchase the optional device insurance, if desired. Full details on the recommended optional insurance and a link to pay it online are available on the web site https://bit.ly/huttoisd-1to1.
Transportation
If you are planning to have your student return to on-campus learning and ride a bus, please make sure you click the transportation link and read the important information from the Transportation Department.

Please continue to practice all of the recommended safety measures and please continue to remind your children to do the same. It is critical that we each do our part to help get our schools open! The diagram below shows the 4 key personal behaviors we must all make second nature.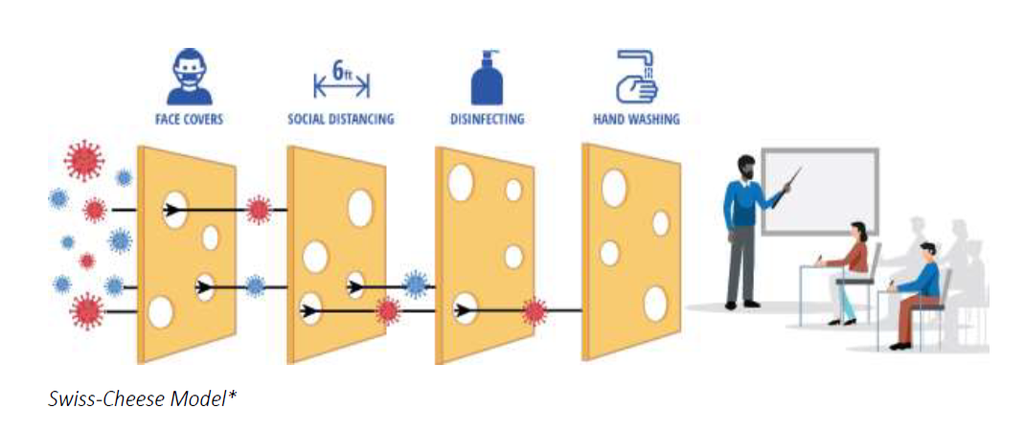 We sincerely hope that we will be able to see our on-campus students on Monday, September 14.
In the best interest of our Hippos,
Celina Estrada Thomas, Ph.D., Superintendent and
District Executive Leadership Team